Features of Platforms
Bullion Trading System
Using our GIB Trader platform, clients can trade Loco London Gold (LLG), Loco London Silver (LLS) online.

Trade anytime with our safe, secure, and convenient online platform. The user friendly interface allows our clients to easily obtain portfolio information and market information, access online statements, and apply technical analysis to charts.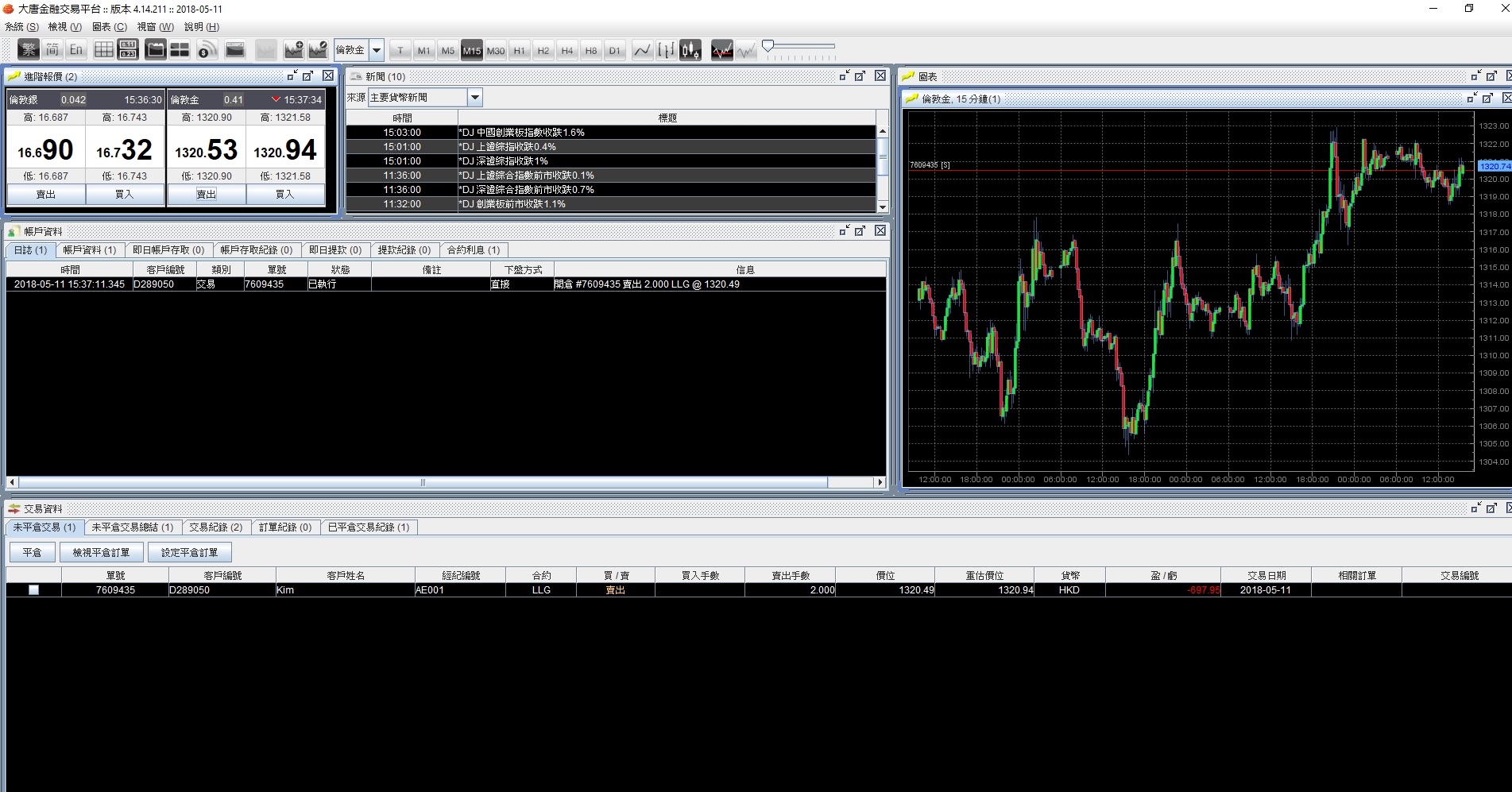 Key Features
1.New user-friendly interface with enhanced workspace flexibility
The Bullion online platform is available in Chinese (simplified and traditional Chinese), English and Japanese. Clients can access account balance and review portfolio positions.
2.Real Time Quotes and Trading System
We provide free price quotes and updated charts. Clients can execute trades effortlessly through our user friendly trading system.
3."Stop" and "Stop Loss" Orders
Our trading system allows clients to place stop and stop loss order. With these features, our clients can set profit taking or risk management levels accordingly.
4.Special Feature
Every transaction is recorded on the Chinese Gold and Silver Exchange Society to ensure transparency and fair prices.