Overview
Grand Finance Group Company Limited (hereinafter referred to as the "Company") is an investment holding company headquartered in Hong Kong with a focus in financial services and direct investments. The predecessor of the Company was established in 1989. Throughout its corporate history, financial services provided include brokerage, asset management and corporate finance. In direct investments, current and previous investments include stakes in listed and unlisted companies in diverse industries including but not limited to finance, department stores, real estate, and online gaming in Hong Kong, China and the United States of America.
Grand Investment (Bullion) Limited is fully owned subsidiary of Grand Finance Group Co. Ltd. providing trading, physical and custodian services related to precious metals to individual and corporate clients. The company is an AA member (No. 115) of the Chinese Gold and Silver Exchange Society with authorization to operate open outcry and electronic trading.CGSE is a trading place for precious metals such as gold and silver in Hong Kong. Founded in 1910, CGSE has a hundred-year history untill now.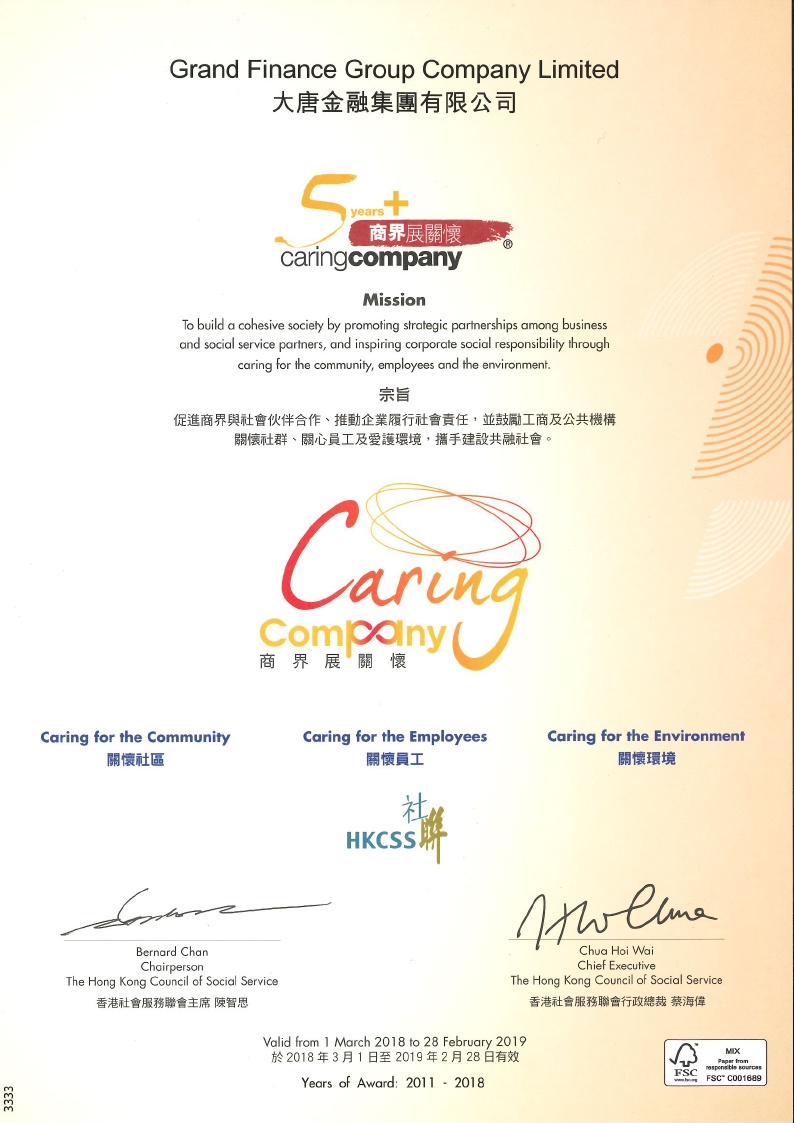 Grand Finance Group Company Limited is committed to Caring for the Community, Caring for the Employees and Caring for the Environment and has been granted the designation of "Caring Company" awarded by the Hong Kong Council of Social Service since 2012.